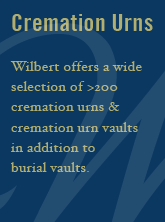 Personalization
Wilbert offers multiple ways to personalize a burial vault or urn vault with words, symbols, and images that speak of a singular spirit. Your loved one had a unique personality. The selections you make for the visitation and service should communicate that singular spirit. These choices ensure your loved one's memory is remembered for generations to come.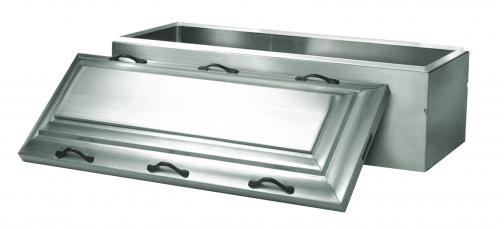 Olympian Stainless Steel
Four layers of protection. Inner layer of Stainless Steel and unique poly-ribbed ABS Fiberlon liner is bonded to reinforced concrete to form a rigid barrier against the outside elements. Encased in solid bronze. Integra-Seal butyl sealant.